The method of displaying caching features holds significant importance for a caching plugin. With that in mind, we offer a "simple configuration" for the plugin, aiming to make the process as intuitive as possible.
In an era dominated by complex and cumbersome software, there is a growing need for solutions that prioritize user-friendliness. Powered Cache answers this call. It stands out as a service that's refreshingly simple to use. Not only does it streamline the often intricate world of caching, but it also provides a setup and configuration process that can be completed in mere minutes.
This simplicity doesn't sacrifice effectiveness, however. Powered Cache has been designed with both novice and expert users in mind, ensuring a smooth experience without compromising the advanced functionalities that professional developers seek. Its straightforward interface is backed by powerful features, allowing for optimal site performance and providing an essential tool for anyone looking to enhance their website's speed and reliability. By reducing the barriers to entry, Powered Cache makes sophisticated caching accessible to a wider audience, bridging the gap between simplicity and capability.
Portable Settings: Import/Export Easily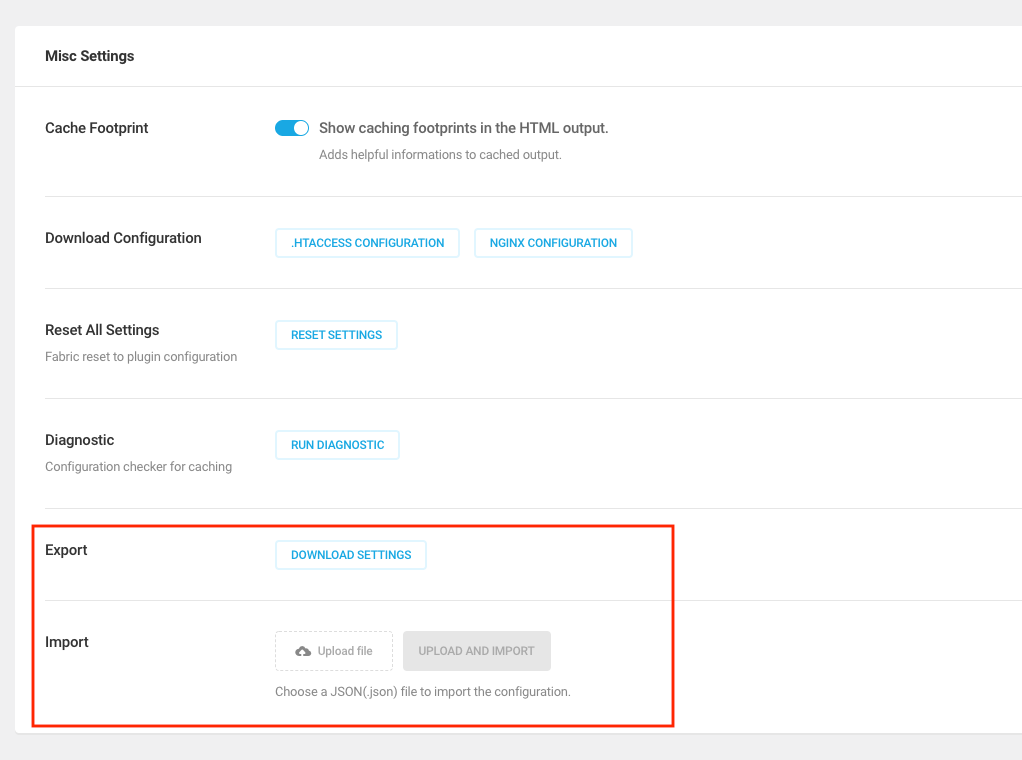 The Import/Export functionality is user-friendly, allowing you to export Powered Cache settings as a JSON file. You can then effortlessly apply those same settings by merely importing the file. This portable configuration serves as a valuable time-saving tool, especially when handling multiple websites.
Learn more about import/export settings.
Not a Rocket Science
Powered Cache was thoughtfully engineered as a performance suite specifically for WordPress, offering numerous ways to manipulate and control options. Despite this plethora of features, the experience of adjusting settings doesn't have to be complex or intimidating – it's far from rocket science.
This design philosophy reflects a balance between versatility and user-friendliness. Whether you're an experienced developer looking for in-depth customization or a WordPress beginner aiming for immediate improvements, Powered Cache provides an accessible platform to meet your needs.
By avoiding unnecessary complexities, Powered Cache encourages users to explore and optimize their websites without fear of getting lost in convoluted configurations. It's this blend of advanced capabilities with an intuitive interface that sets Powered Cache apart, making it a go-to choice for those seeking to enhance their WordPress site's performance without needing a degree in rocket science.
Back to the features page to discover other features of Powered Cache.