The way presentation of the caching features is also essential for a caching plugin. Therefore we provide a "simple configuration" for the plugin.
In a world where complex, bulky software is the norm, it's refreshing to find a service that's just simple to use. That's where Powered Cache comes in. It's simple to set up and configure in just a few minutes.
Portable Settings: Import/Export Easily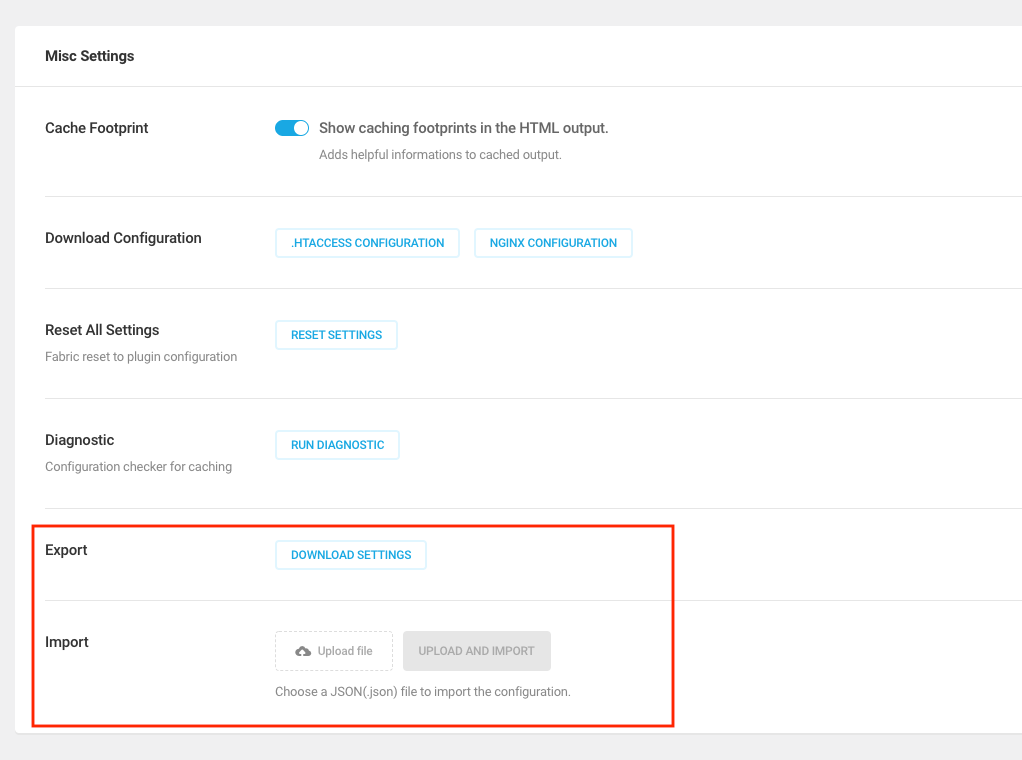 The Import/Export feature is easy to use. You can export Powered Cache settings as a JSON file. And apply the same settings by simply importing the file. Having a portable configuration is a time saver when managing more than one website.
Learn more about import/export settings.
Not a Rocket Science
Since Powered Cache was designed as a performance suite for WordPress, there are lots of ways to control options. But, it is/shouldn't be complex to tweak settings, it's not rocket science.
Back to the features page to discover other features of Powered Cache.