Powered Cache 2.1 is out today! This new release brings bug fixes, improvements, and new features. And, it's a very "critical" release for brand new "Critical CSS" feature 🙂
What's New in Powered Cache 2.1?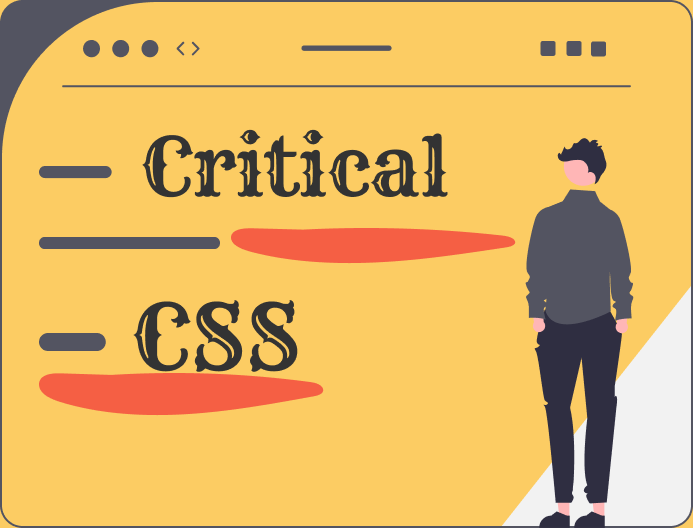 Here is a quick overview of this release;
Critical CSS generation
Extending the post specific control options for file optimizations
CDN integratio fixes and automatic CORS rules
UI Improvements
Bug fixes
Bumping minimum WordPress requirement to 5.1 (from 5.0)
Here is a detailed changelog.
Critical CSS
Critical CSS is a technique that extracts the CSS for above-the-fold content in order to render content to the user as fast as possible.
With Powered Cache 2.1, we make it easy to create Critical CSS for premium users. It provides one of the easiest ways to solve the "render-blocking" CSS issues.
Here is the guide to learn more about the Critical CSS feature. We covered almost everything related to CSS delivery. You can customize Critical results, extend even include/exclude specific files.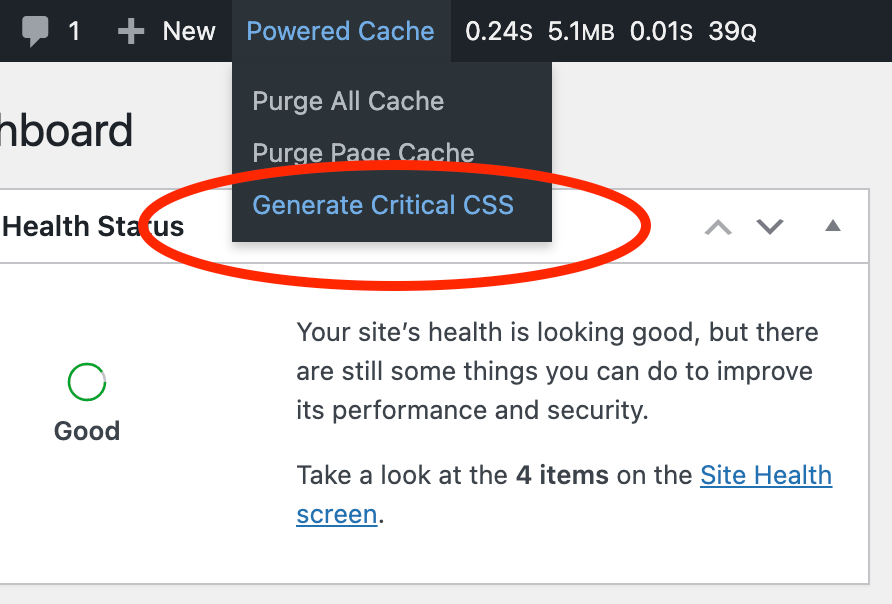 More Control Over File Optimization
Disable JS/CSS optimizations on a particular post has never been this simple.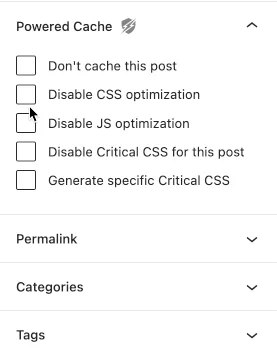 CDN Integration Improvements
We have fixed several reported bugs related to CDN integration. In addition to fixes, CORS rules have been added for both .htaccess and Nginx configurations to make them static assets work with cross-origin.
Settings Page UI Improvements
We don't just want to provide the fastest experience in terms of caching. We also aim to provide the best user experience when configuring settings.
In this release, we made mobile UI more fluent to manage settings on mobile devices easily.
Updated WordPress Requirement
Powered Cache now requires WordPress 5.1 as a bare minimum. We always recommend using the most recent stable release for security and performance benefits.
Compatibility Improvements
This version also brings new compatibility for jetpack boost and native sitemap and includes some improvements on autoptimize integration to make sure it works with Critical CSS.
In this release, we also made small tweaks and polishing under the hood. Hope you like it 🙂