We're launching Powered Cache 2.4 today. In this release, we are introducing WooCommerce Multilingual compatibility along with improved WPML support.
Caching with Multilingual and Multi-Currency WooCommerce Sites
We are officially supporting WPML since version 2.0.1. However, there was still room to make the experience smoother and we are one step closer to perfection 🙂
Powered Cache automatically recognizes multilingual/multi-currency WooCommerce stores top on WooCommerce multilingual plugin and creates separate sets of cache. You don't need additional effort to specify cookies anymore.
Language-Specific Cache Purge with WPML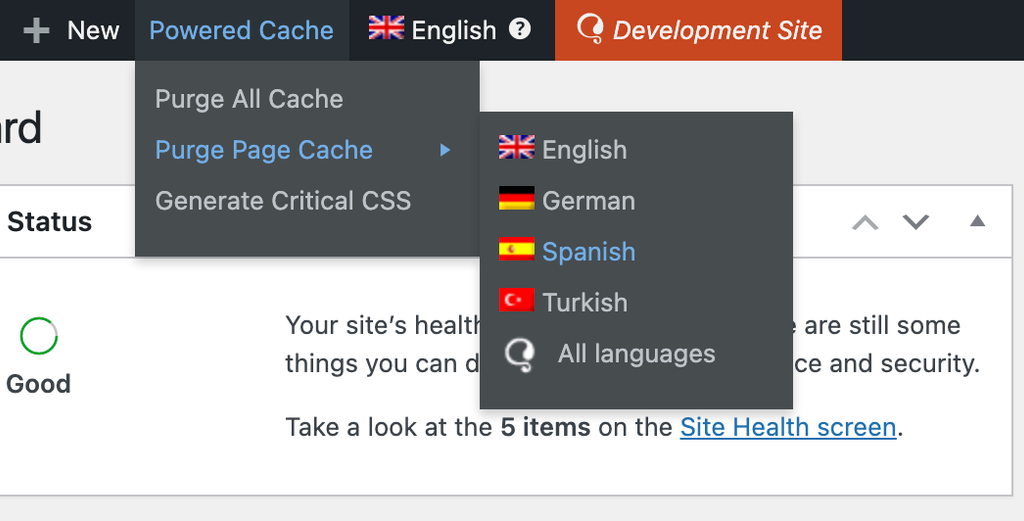 Another improvement of this release, you can now purge the cache for a particular language. Sometimes your changes are not affected for all languages, and you might want to purge only specific languages, we got it covered this feature in this release.
This feature is not available if you choose the language name as a query parameter. (eg: ?lang=en)
Language-Specific Preloading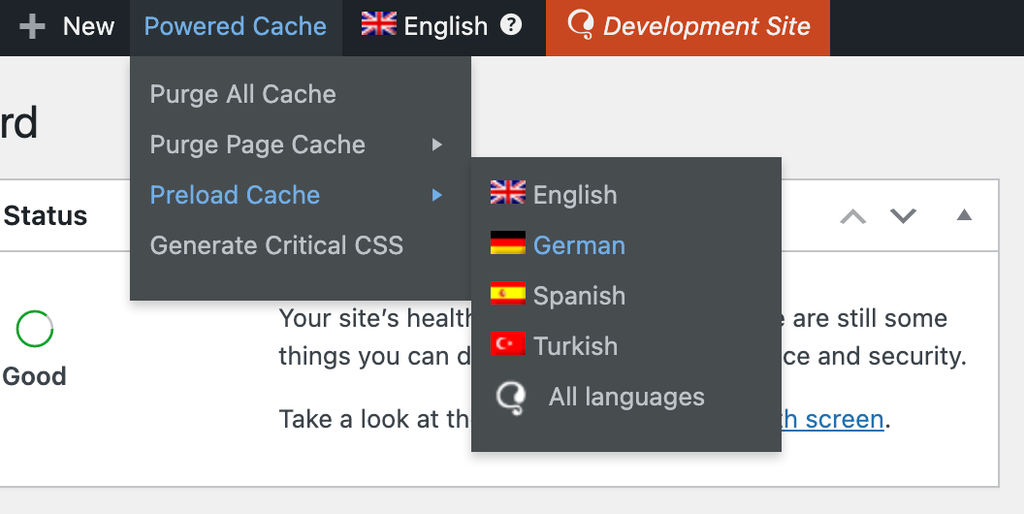 Powered Cache Premium 2.3
We have also released Powered Cache Premium 2.3 today and made some improvements to the CLI command. Now you can specify a language with preload command by passing an argument like: `–lang=en`
I hope you like these changes, keeping your multilingual WordPress site or WooCommerce store is easier than ever now 🙂